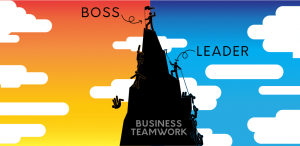 "Remember the difference between a boss and a leader; a boss says "Go!"- a leader says "Let's go!" – E.M. Kelly
In today's competitive world, being a leader rather than a boss can boost a team's performance and guarantee success for the organization.  But considering how often people mix these terms, it's important to study the divergence of the core elements that make a person either a boss or a leader.
In today's business world, the traditional "manager" is becoming a more uncommon way of overseeing a company. It is well known that people want to work for leaders, not grumpy old managers that don't care about much.